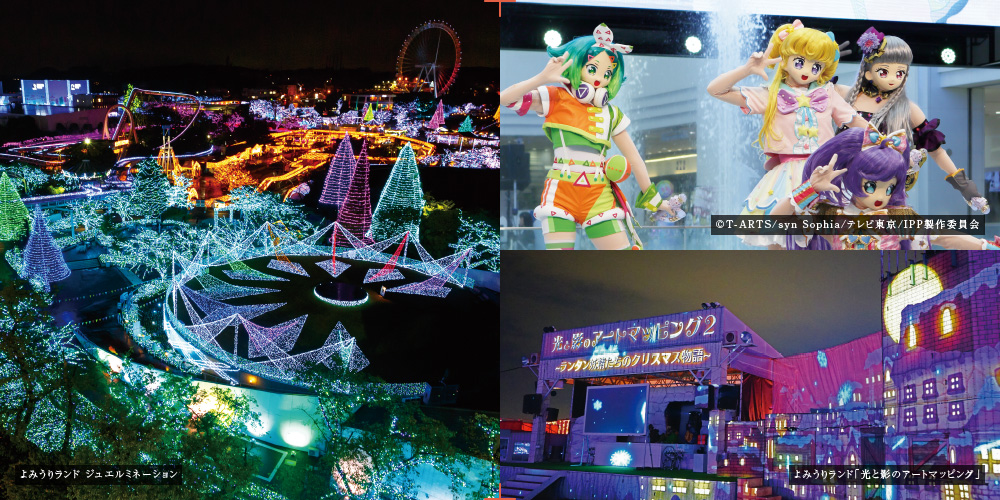 日本初の「キャラクターショー」がビジネスのルーツである当社。現在の業務領域は、キャラクターはもちろんのこと、光/水/映像を駆使した最新演出まで、 アミューズメントの世界で求められる広範なニーズに応えています。
日本国内のみならず、その展開は海外へも、そしてその資源は海外からも。
昨日までの「知」=既成概念を「越えて」ゆくエンターテインメントのプロ集団、それが私たち【越知企画】です。
Our company has its origin as the pioneer of creating and producing "characters shows" in Japan.
Currently, our business capabilities respond to wide a range of needs found in the amusement industry, not limited to character-related stage shows, but also productions incorporating state-of-the-art light, water and video technologies.
Our business is expanding both domestically and internationally, and we procure various materials from overseas.
The Ochi Planning team is made up of highly proficient entertainment professionals who strive to go beyond the basics into a realm of true originality.
我们的业务起源于我们导演的日本首场"角色扮演秀"。
如今,我们的业务范围涵盖娱乐界的广泛需求,除角色扮演秀外,还包括利用光、水、影像等技术演绎的最新艺术表演。
我们不仅享誉日本,更驰名海外,并在全球各地都有资源联系。
超"越"既有的概念,即过往形成的"知",便是我们"越知企画"作为一家专业娱乐集团所秉承的信条。